Encourage your students to connect with the ocean, explore their local environment, and take community responsibility by taking part in a beach clean and survey
Beach litter is one of the biggest concerns for our marine environment.
As well as being unsightly and unpleasant, litter poses a threat to marine wildlife, which may ingest, or become entangled in, litter.
We've been collecting litter data for over 20 years through our national beach clean and survey programme. Data collected by our volunteers gives us an idea of litter patterns around the UK and is used to raise awareness of pollution and tackle it at source in the UK.
Whether you're joining an organised event or taking your group along to the beach yourself, there's heaps of learning and fun to be had, and we have free resources available to help you organise your trip.
Credit: Billy Barraclough
Teach on the Beach
Our Teach on the Beach resource is packed full of ideas to inspire you for activities to run on the day. Full details of how to prepare for your trip, including health and safety guidance, are included.
For more information or to organise your own event for your school or group, check out our beach cleaning pages or get in touch at [email protected].
Credit: Emma Gascoigne
Great British Beach Clean
The Great British Beach Clean is our annual flagship event held in September every year, where thousands of volunteers clean hundreds of beaches all around the UK collecting litter data.
This data is shared with the International Coastal Cleanup (ICC), contributing to a worldwide report on litter levels. We also analyse the data and use the results to raise awareness of pollution and tackle it at source in the UK. Find out more about last year's results here.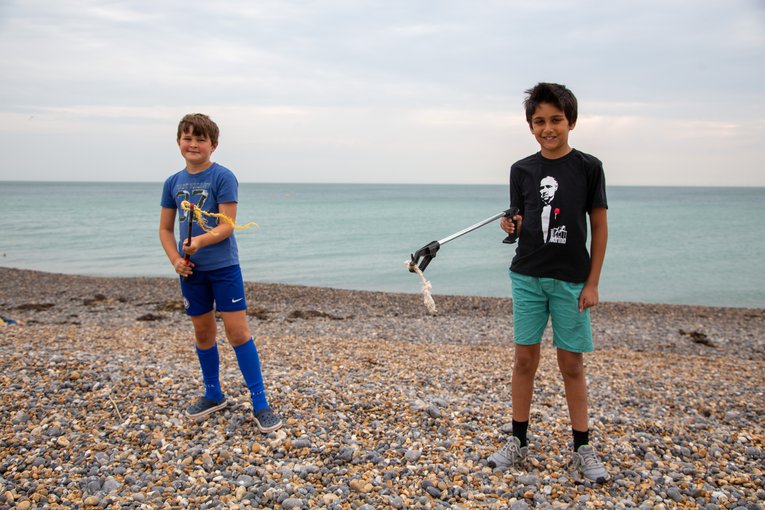 Credit: Billy Barraclough