We're lucky to have many famous faces among our most dedicated supporters; all helping to raise the profile of the ocean emergency and inspiring change.
Doug Allan
Doug is one of the world's best known and respected cameramen. He specialises in natural history, expeditions and science documentaries in some of the wildest and most remote places on our planet.
He's filmed series like The Blue Planet, Planet Earth, Human Planet, Frozen Planet, Ocean Giants and Operation Iceberg. And he's covered the issue of overfishing around the globe through the documentary The Missing Fish.
Doug believes it is vital to reconnect people – young and old – with the natural marine world.
Credit: Doug Allan
Inka Cresswell
Inka is a wildlife filmmaker and underwater camera operator. Her cinematography work has been featured on the BBC and her photographs have been used by dive brands and conservation organisations internationally.
She also works as a social influencer in the diving industry, giving public talks on ocean conservation, conservation filmmaking and marine topics.
Inka hopes her work will not only educate and inspire a new generation of conservationists but arm them with the tools they need to educate others and drive real conservation impact.
Lizzie Daly
Lizzie is a biologist, public speaker and wildlife presenter and filmmaker, with a keen sense of adventure. After establishing herself as a wildlife expert on CBeebies, Lizzie has gone on to present for BBC Earth Unplugged as well for productions such as Curious Creatures, a wildlife quiz show for BBC2, in between her studies.
Lizzie aims to encourage people to get involved in scientific endeavours by producing her own adventure wildlife films.
She believes it's time we take care of our ocean – the lifeblood of the earth and an ecosystem we rely so heavily on.
Professor Ben Garrod
Ben is Professor of Evolutionary Biology and Science Engagement at the University of East Anglia, and a TV and radio presenter.
He has presented shows including Attenborough and the Giant Dinosaur with Sir David Attenborough, Bone Stories and The Human Hive on Radio 4.
Ben is also an author of several books, ranging from evolution and anatomy to animal behaviour and natural history. Ben thinks because the ocean gives us so much, we should do all we can to ensure it continues to flourish.
Credit: Norfolk Wildlife Trust
Tom 'The Blowfish' Hird
Tom is a marine biologist, broadcaster, author and science communicator. Tom has appeared on CBBC, ITV, BBC, CITV and on Channel 4 as Sunday Brunch's resident wildlife expert.
Tom presented the BBC worldwide production Fishing Impossible, shown across the globe and has written a book called Blowfish's Oceanopedia – 291 Extraordinary Things You Didn't Know About the Sea.
Tom's aim is to encourage conservation by shaking up the established way of doing things.
Sarah Jackson
Sarah is a Professional Windsurfer and two-times Vice World Champion. The ocean is her playground, but it is also her office.
The impacts of ocean pollution - both sewage dumping and plastic pollution, not only pose a huge threat to her world, but also have a direct impact on her ability to train. Experiencing these problems first hand has motivated Sarah to act and make a change. 
Sarah is campaigning to clean up our ocean so that everyone has the opportunity to enjoy it in the future and access their local beaches and waterways safely. 
Miranda Krestovnikoff
Miranda is a wildlife and diving TV presenter, author, public speaker, biologist and trained diver. She is a resident wildlife expert on BBC's The One Show, a regular on Inside Out and one of the original members of the Coast team, exploring Britain's shoreline and revealing fascinating tales of marine life.
She is also the author of two books, Miranda Krestovnikoff's Best British Beaches and Scuba Diving.
Miranda enjoys motivating young people to share her love for nature and the environment, visiting schools, universities and youth clubs.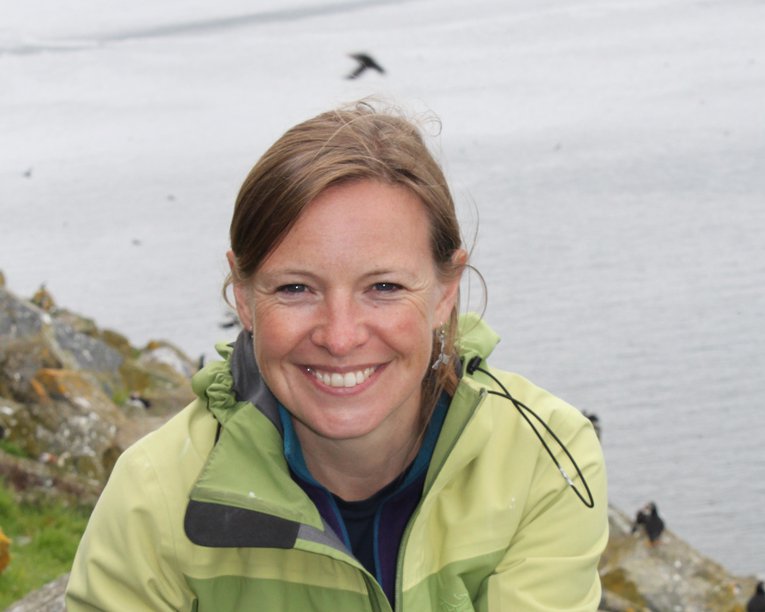 Zoe Lyons
Zoe is a British comedian, touring the UK stand-up circuit, as well as playing regular award-winning gigs. She regularly appears on TV, with appearances on Mock the Week and more, as well as hosting her own teatime quiz show, Lightning, on BBC2. Her radio credits include Clive Anderson's Chat Room, The Jon Richardson Show and Jo Caulfield Won't Shut Up.
Zoe is a passionate scuba diver and advocate of cold water swimming.
She believes the ocean has the power to improve our mental health as well as our physical wellbeing.
Credit: Marco Betti
Deborah Meaden
Deborah is a successful entrepreneur, well known for her appearances on the BBC's Dragons Den.
Passionate about the environment, she has judged the Observer Ethical Awards since 2008, invests in several sustainable businesses and supports a carefully selected group of environmental charities. Deborah is concerned about the excessive packaging used by supermarkets and the way our seas are being overfished.
She is proud to help the Marine Conservation Society find solutions to both of these issues and protect our ocean.
Fernando Montano
Fernando is a former solo dancer with the Royal Ballet, performing all over the world. He has modelled for Vivienne Westwood and choreographed and danced for the designer.
He created his own photographic project, Dance for the Sea, swimming and performing underwater surrounded by plastic detritus and installations made from recycled plastic.
Fernando is horrified by the ever-growing levels of ocean pollution, especially the problem our use of plastics is creating.
Credit: robin conway
Simon Reeve
Simon is an adventurer and bestselling author and TV presenter, who has travelled to more than 110 countries making multiple award-winning TV series for the BBC.
His documentaries combine travel with adventure and environmental, wildlife and conservation issues, both on land and in the ocean.
Simon has seen first-hand the effects of our obsession with plastic and its impact on the marine environment.
Susie Rodgers MBE
Susie is a former Paralympic swimmer, who competed internationally for six years and won 30 international medals, including Paralympic gold and five bronze medals at the Rio 2016 and London 2012 Paralympic Games.
She was awarded an MBE by the Queen for services to Paralympic swimming. She is a World Economic Forum Young Global Leader, raising awareness around global ocean conservation.
Susie wants to do all she can to protect marine life by tackling overfishing, the threat to our high seas, deep sea mining, climate change and plastic pollution.
Cyrus Todiwala OBE DL
Cyrus is a highly respected restaurateur, author, educator, entrepreneur and sustainability campaigner. He is Chef Patron of Café Spice Namaste in the City of London, as well as at Mr Todiwala's Kitchen at the Hilton London Heathrow Airport Terminal 5 and the Lincoln Plaza London. He is one half of BBC's The incredible Spice Men and appears regularly on BBC's Saturday Kitchen.
Cyrus has long been a friend of the Marine Conservation Society, since he unveiled a one-off menu based on British seasonal and sustainable seafood to help raise funds. He is a staunch advocate of sustainable eating and how this is linked to marine conservation.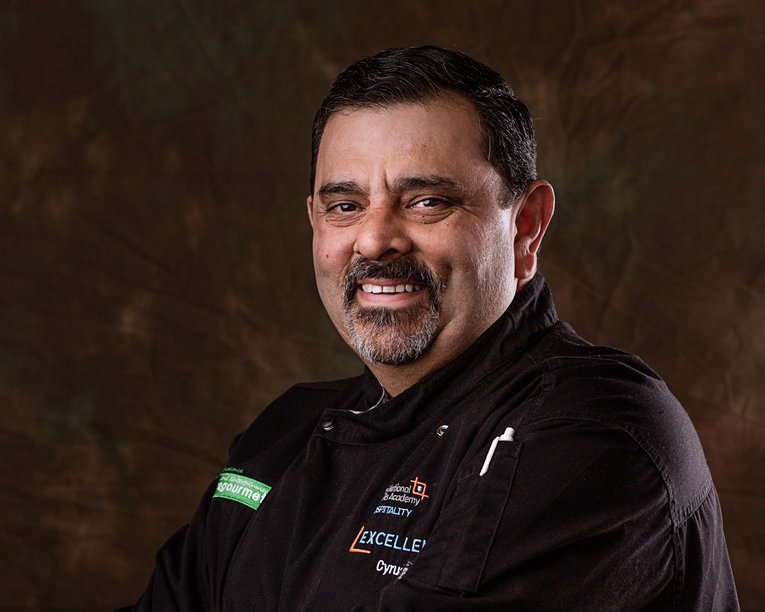 Iolo Williams
Iolo is a Welsh naturalist, broadcaster, public speaker and writer, who's worked in conservation for more than 30 years. He is most widely known as a popular member of the Springwatch, Autumnwatch and Winterwatch presenting team, and for presenting series such as Wild Wales, Rugged Wales and Great Welsh Parks for BBC2.
He has written several books on Welsh wildlife in both English and Welsh and in his spare time contributes to wildlife surveys in Wales. As an experienced diver, Iolo has seen how our marine environment is under threat now more than ever and wants to help put the life back into our seas.