8 ocean-saving moments from 2022
As a new year begins, we're reflecting on how the Marine Conservation Society, its members and supporters helped protect our ocean in 2022.
1. Helped reduce microplastics in the ocean through washing machine tech
In March, in support of our Stop Ocean Threads campaign, Grundig launched their FiberCatcher™ technology, specifically designed to catch up to 90% of synthetic microfibres during synthetic wash cycles.
Credit: Werayuth Tes via Shutterstock
We're asking for the UK Government to require washing machine manufacturers to fit microfibre filters in all new domestic and commercial machines, by law, by 2023 and all commercial machines are retrofitted with microfibre filters by 2024.
2. Protected sharks and rays in the Caribbean
Anguilla is home to majestic sharks and rays. But, little is known about which species are present, which marine areas they use or how well they're doing.
We've been working with communities and local partners in Anguilla to improve awareness and understanding of sharks, their role in local ecosystems and livelihoods, and how best to protect them.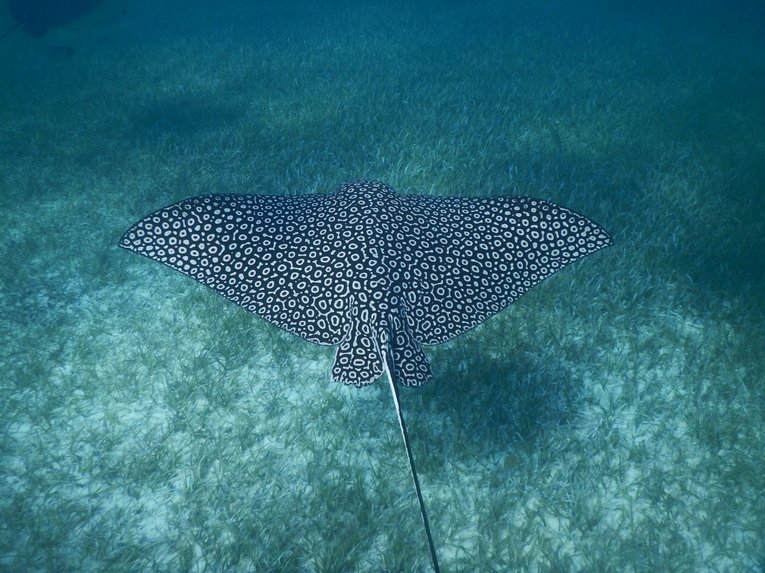 Credit: Amdeep Sanghera
By better understanding the threats faced by Anguilla's sharks and rays, the project we're working on will develop a national Shark Species Action Plan that will seek to safeguard these apex predators and their habitats for future generations. Find out more about our work in Anguilla.
3. Better protection for UK Marine Protected Areas
Dogger Bank and three more Marine Protected Areas (MPAs) received proper protections thanks to byelaws which came into action in June. Since the ban was introduced, Dogger Bank has seen a whopping 98% reduction in bottom towed fishing, highlighting how effective proper protections in these vulnerable and vital areas can be.
Credit: Dutch Marine Productions/WWF
4. An abundance of jellyfish sightings
As summer started, we asked for you to share your wildlife sightings - and share you did! Compass and moon jellyfish continued to dominate the shores around the UK, closely followed by lion's mane. Together with other researchers, we use the data submitted to investigate changing trends in our ocean.
Tracking jellyfish around the UK's waters is a good way for us to understand more about how our seas are responding to environmental pressures, like climate change.
5. Meaningful partnerships leading to positive ocean action
It wasn't just us being a voice for the ocean in 2022 - our corporate partners got involved too.
Retailer FatFace organised a Seas the Day Trek to raise awareness and funds for the Marine Conservation Society.
Explorer George Bullard, alongside other famous faces such as Dame Kelly Holmes and Gareth Thomas CBE, walked the scenic south-west coast, stopping off at 11 FatFace stores along the way.
Credit: Billy Barraclough
We also worked with Salcombe Distilling Company on introducing a no anchor zone in Portland Harbour, installing buoys to protect seagrass habitats in the south of England.
6. Another successful Great British Beach Clean
Credit: Billy Barraclough
7. 17,000 of you signed our petition to end chemical pollution
In October, we launched our latest campaign: Stop Ocean Poison. Harmful chemicals are now present in all water on Earth, poisoning our blue planet. It's a crime – but it's not illegal. We're demanding better protection for our ocean.
17,000 of you have showed your support and signed our petition. As we head into 2023, we'll be taking more action to end chemical pollution. If you'd like to get involved, donate to our Stop Ocean Poison appeal.
8. Took legal action on sewage pollution
To round off a year of fighting for our ocean, we announced we've joined as co-claimants in a legal case against the UK Government.
Spills of untreated sewage into rivers and seas from so-called storm overflows have become a standard news item and seem to have hit a new high in the last year.
Credit: Shutterstock: Andrei Metelev